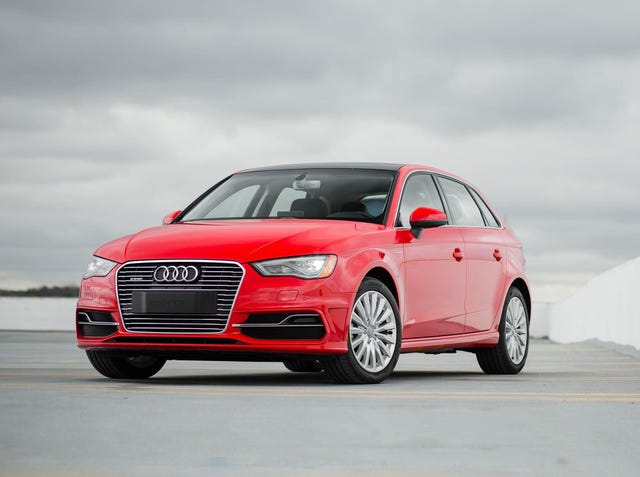 Michael Simari
|
Car and Driver
By Drew Dorian
Overview
A pleasing blend of hybrid and hatchback, the A3 e-tron gives you Audi cachet and power, plus an EPA-rated 83–86 MPGe. In fairness, in our test, we saw just 40 MPGe, but by most every performance measure the A3 e-tron still beats the BMW i3, the Chevrolet Volt, and the Ford C-Max Energi. A turbo four and a six-speed automatic team with an electric motor and battery. Electric-only range is rated at 16 miles. With 14 cubic feet of cargo space, this hatchback is roomy enough for everyday tasks.
Find your perfect ride!
We're partnering with Carvana because we want to make it easy for you to find the exact vehicle you're looking for.
Finding Inventory